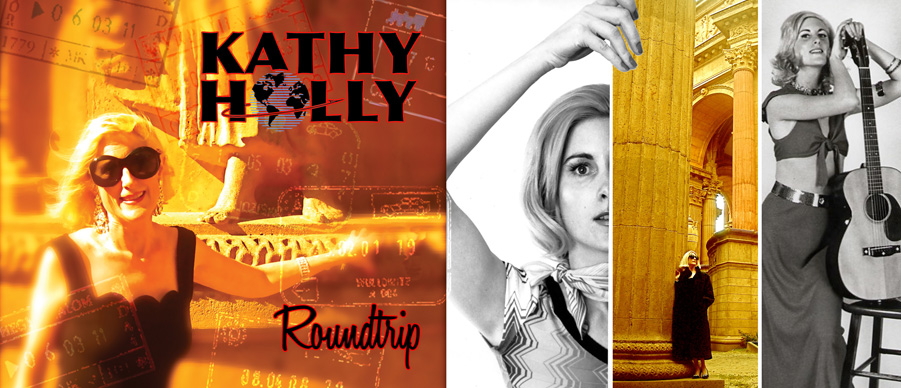 Just Released

China: 31 Years Later

Kathy Holly's press release about China.

Kathy Holly "Roundtrip"

"This Can't Be Love"
- Rodgers & Hart

"A Man and A Woman"
- Francis Lai

"Mambo Italiano"
- Italian Folk Song

Performances

Ozark Mountain Showcase

Kathy Holly off to perform in Branson, Missouri at various venues from April 9th through April 15th.
Tickets available for her show at the Lyric Theatre, featuring Kathy and the legendary, Jo Ann Castle. More details

"SUPPER CLUB" SIX
Villa D'Este Restaurant

"Supper Club Six" is the First Monday of every month at the Villa D'Este Restaurant. More Details

Welcome to our site!

Kathy Holly is a native San Franciscan, vocalist, musician, bandleader, actress, voice-over artist and teacher.

Kathy began singing and acting at the early age of 6, when she had the lead role in the play Little Boy Blue (it was an all girls school!) From then on she had the "show biz" passion and produced and directed her own variety shows for the family, casting her young cousins in roles.

Kathy is an expert at helping to make your event come alive with music and personality.